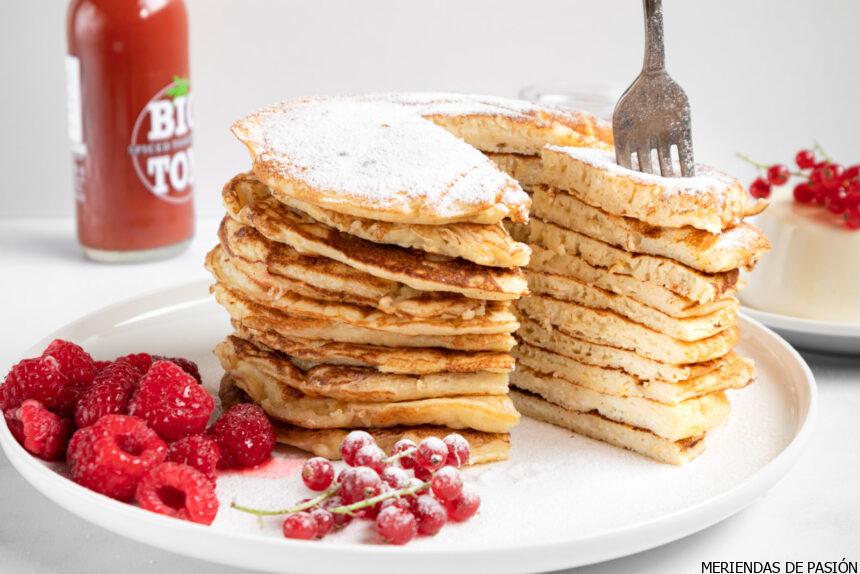 RICOTTA PANCAKES
If you are craving for pancakes, these tender and fluffy ricotta pancakes or hotcakes are a must, the ricotta cheese make these pancakes so delicious and perfect for an especial brunch.
As you can see on my recipe list I do love ricotta cheese and American brunch food as pancakes or waffles, and I can tell you that you will love these pancakes as much as I do when you taste them.
Is there any difference between this recipe and the classic American pancakes recipe?
Yes, this recipe is more fluffy and tender. To prepare the pancakes we must beat the egg whites to form peaks and incorporate the rest of the ingredients.  The egg whites beaten, and the ricotta cheese texture gives these hotcakes or pancakes the fluffiest texture ever.
Where could I find ricotta cheese?
If you haven't taste the ricotta cheese before, is a fresh Italian cheese, mild and creamy. perfect to prepare desserts. 
Nowadays you can find it on many supermarkets on the refrigerator cheese section, close to fresh cheeses. 
Any tips we must know before preparing these ricotta pancakes?
These pancakes are easy and fast to prepare, you just have to be careful because they are really soft after beaten the white eggs forming peaks, so you must be careful flipping the pancakes. A small pan could help you. 
Also, a good quality nonstick pan will be really good. 
To preserve these ricotta hotcakes, it is true that you can freeze them if you have any hotcakes left, but  I recommend you to eat them freshly made to preserve the perfect  flavor and texture. 
If you liked these pancakes recipe and you are looking for new recipes, you have all these recipes on the blog: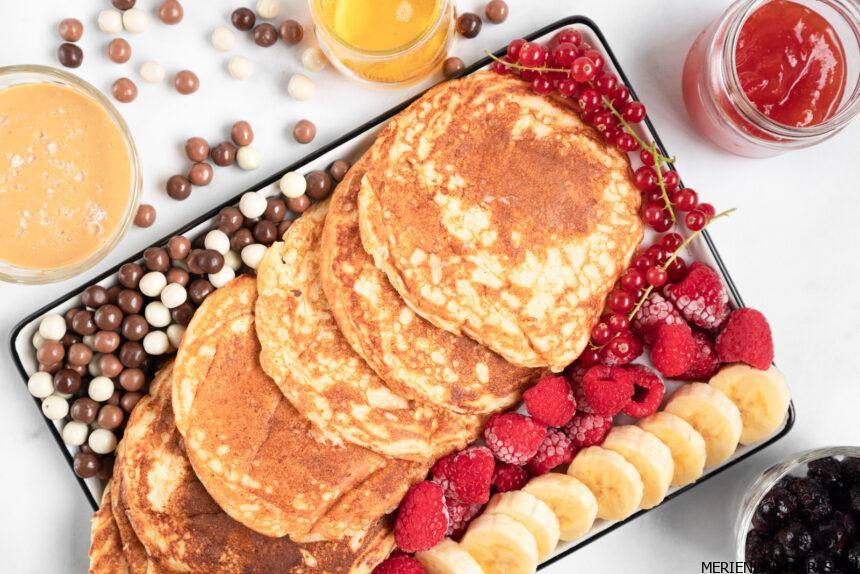 Ricotta Pancakes
Ingredients
1+1/3

cup

All purpose flour

1+1/2

teaspoon

Baking powder

1/4

teaspoon

Salt

1/4

cup

Granulated sugar

4

unit

Eggs

Separate egg whites and yolks

1+1/3

cup

Full fat milk

1/2

tablespoon

Vanilla extract

2

tablespoon

Lemon juice

1

cup

Ricotta cheese
Instructions
We will start mixing the milk and the lemon juice and letting it rest for 10 minutes to form our homemade buttermilk. If you can find buttermilk you can add 1+1/2 cup buttermilk instead.

We will separate now the  4 egg whites and the yolks. 

In a bowl mix the flour, sugar, salt, baking powder and salt with the milk previously mixed with lemon juice (or buttermilk).

Now we add to the mixture the egg yolks and stir all the ingredients again. 

Using a fork or mixer we will soft the ricotta cheese and later mix it with the rest of the ingredients we have on the bowl. 

Using another bowl we will beat the egg whites until they form peaks, we can use a mixer or kitchen robot.

With the help of a spatula we will stir with involving movements all the ingredients with the whites. 

Grease a nonstick pan and prepare your pancakes.

You must cook your pancakes 1-2 minutes and flip them. It is important to be careful flipping the pancakes not to break them.

Serve the ricotta pancakes with your sweet or salty favorite ingredients and enjoy!