"La merienda nos hace superiores". (Our afternoon tea or merienda makes Spanish people better people).
My name is Laura Fernández and although the quote is not mine, it's from the pianist James Rhodes in this article, I strongly believe in it. So here we are, sharing merienda's recipes. 
But, why I do love the Spanish snack time so much?
Let's see, even in the middle of the morning (necessarily to have lunch at 3 pm as we do), as on evenings, the afternoon snack time requires good company sharing your table, with breads, fruit, coffee, tea, and in the best scenarios, plenty of sugary and buttery cakes.
To be more concrete, I think about the meriendas I grew up having in Asturias, my homeland in the North of Spain. The main ingredients we had: a rainy afternoon sharing table, in a fancy tea room with classic decoration (maybe even old-fashioned), and a huge cup of coffee or tea. In the menu we would find tea cookies, croissants with butter, so much butter and shiny sugar glaze, and some classic pastries like almond tartlets.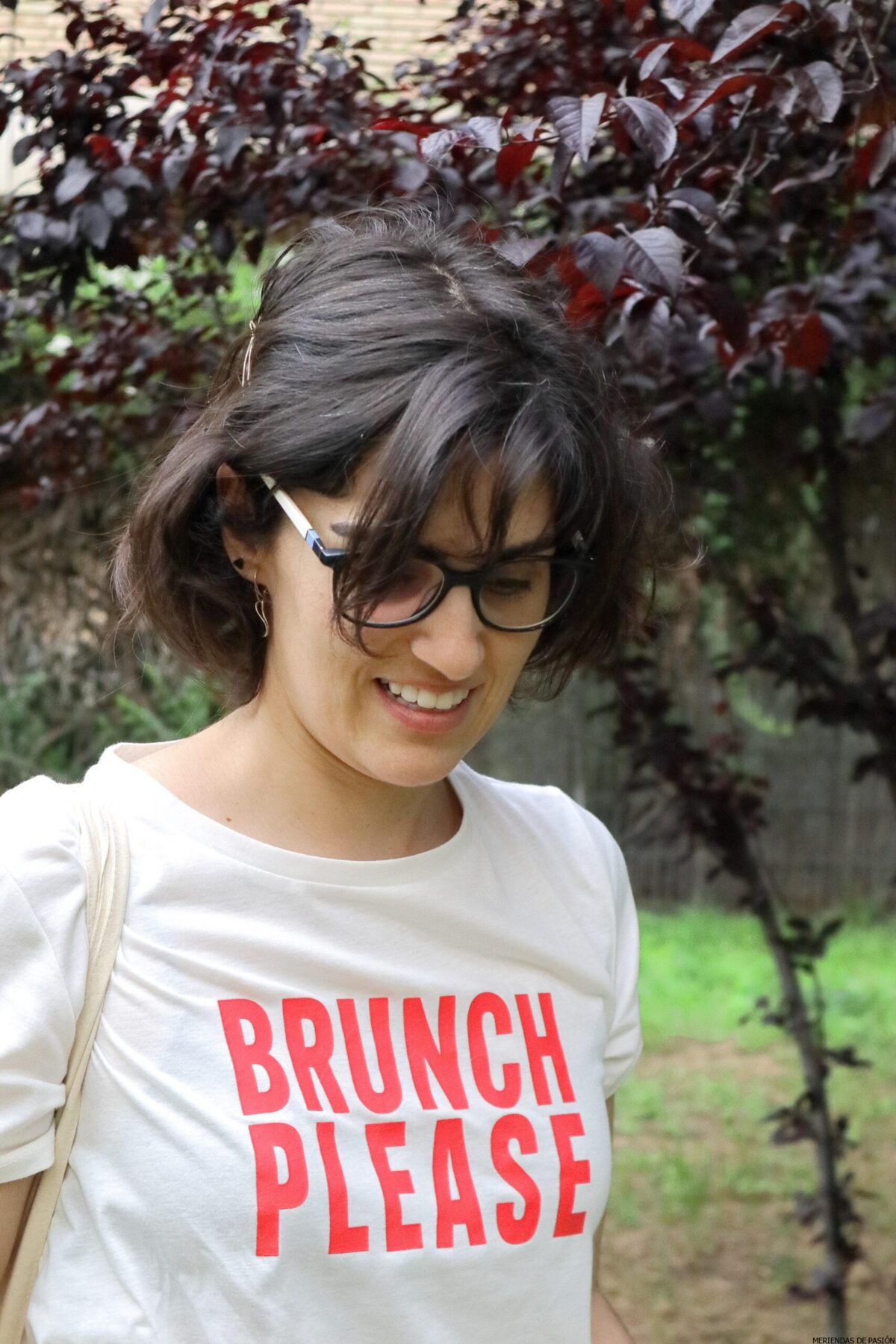 Why pay tribute to this tradition? With time I realized that wherever I go, as a tourist or living, I end my days visiting all their pastry shops and any kind of establishment (from organic cafes, to video stores with cakes, visiting in between all the traditional pastisseries) where they could serve me a good piece of cake in the middle of the afternoon, served on dessert plates, as required.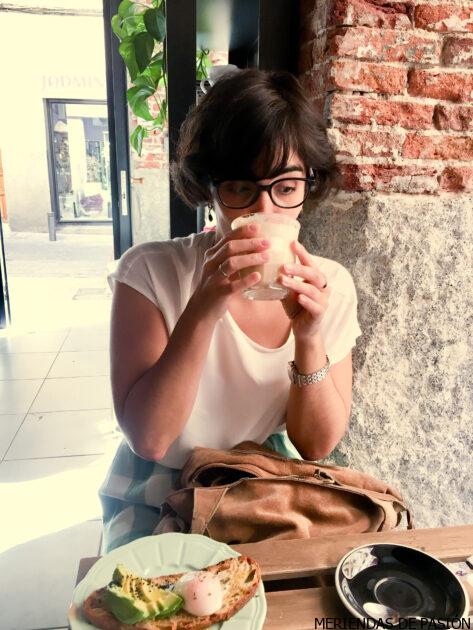 What will you find in this blog? Obviously afternoon tea or snack recipes. And you know, when we talk about meriendas, we can talk  about brunch, breakfast, dessert or midnight snack. From classic almond pies, brioche or sweet breads, to brownies, cookies, Spanish tortillas and some typical recipes that we must not forget, combined with some Mexican, Italian, American and vegan recipes… We came here to merendar*. (* Don´t forget to taste an afternoon brunch). 
If you follow me on any social media, you have probably realized that I also love cinema and TV series (that's why the blog's name come from the Spanish title of a Brad Pitt's 90's film), dogs, and more than any my pug Milú, cook and pastry books, food photography, and practice yoga and sport, compulsory considering all my hobbies. 
Talking a little bit more about me, as I already said, I am from Asturias (Northwest-rainy Spain) and I live in Madrid, after spending some periods in Palma de Mallorca, Huelva or Derry. I owe some vices to any place I've been to, as Irish tea or Valldemossa's potato cakes, and fo course, good friends!
On morning shift I am social worker, and after a long (and hard) journey preparing civil servant exams, here I am enjoying city life in Madrid. 
I love talking (who meet me knows it!) and communicate with others, that's why I studied Catalan and English. I try to translate into English my recipes to reach different people, I know that there are many mistakes on my translations, I apologize for it and promise to keep improving every day.