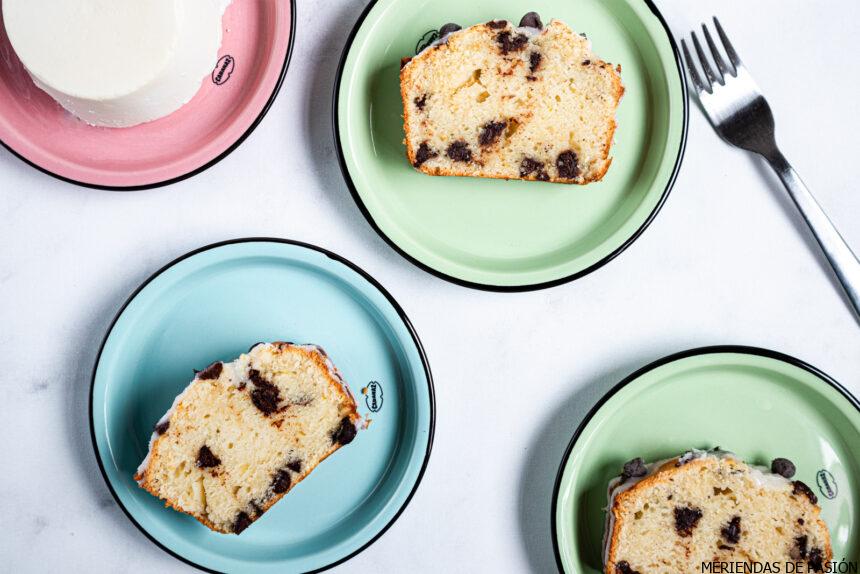 CHOCOLATE CHIP RICOTTA CAKE
Nowadays is easy to find ricotta cakes on pastry shops, and that's sooo good. I really admire the person that mix for the first time ricotta and butter, what a genius! Its texture and richness is perfect to enjoy with a warm coffee or tea on your afternoon tea.
This Italian inspired recipe, is a wonderful ricotta cake with chocolate chips. In the moment we also add some orange zest with the chocolate. The bitter flavor is so yummy! I hope you will love it.
Also, this cake its perfect to enjoy the day after baking so you can prepare it as a present for your friends or workmates and they will love it. 
I know in this pandemic days seems impossible to share breakfasts with your friends or colleages, but I hope soon, and being careful, we will be able to share with the people that surround us deliciousness like this.
If you have doubts about where to find the ricotta cheese, on any supermeraket into the fridge close to cream cheeses.
I hope you will like this ricotta cake as much as I do, and don't forget also to taste this almond nuts ricotta cake.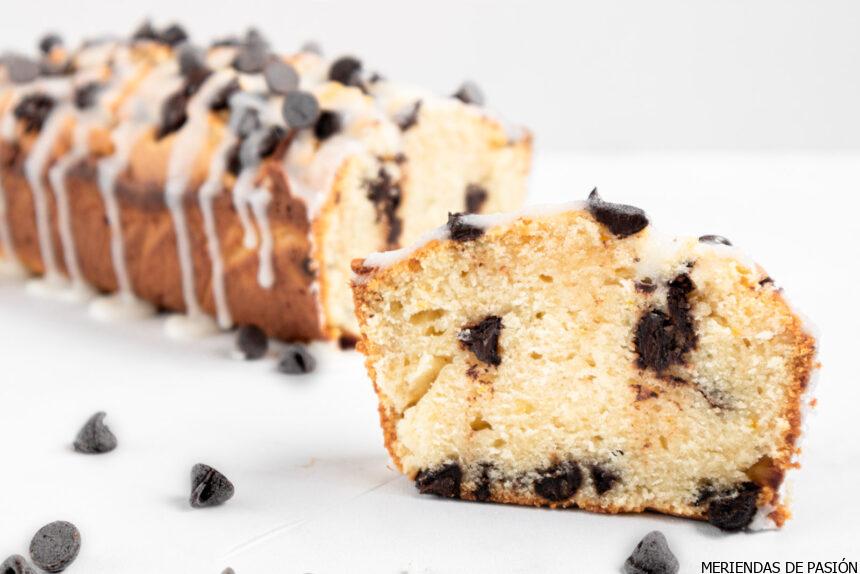 Chocolate chip ricotta cake
Ingredients
1 + 3/4

cup

All purpose flour

1

teaspoon

Baking powder

Like Royal

1/2

cup

Butter

1

cup

Sugar

2

unit

Eggs

1

cup

Ricotta cheese

1/2

teaspoon

Salt

3/4

cup

Chocolate chips

1

teaspoon

Orange zest

1

teaspoon

Rum or brandy

3/4

cup

Confectioner's sugar

Frosting (optional)

1 o 2

tablespoon

Milk

Frosting (optional)

60

g

Cream cheese

Frostiong (optional) In case you don't use confectioner's sugar whit milk.
Instructions
Mix in a bowl the butter and the sugar.

Next, you can add the ricotta cheese and mix it well with the butter and sugar, you will soften the cheese whisking it with a fork or with your whisk.

Add the eggs and mix again.

Now you can incorporate the flour, salt and baking powder and mix all the ingredients together.

Using a spatula you can add the chocolate chips, orange zest and a rum teaspoon to your cake batter. 

Preheat your oven 180º Celsius (360º Fahrenheit). 

Grease your cake pan or prepare it with baking paper and place the cake batter into the mold.

Bake for 40-50 minutes, it will depends on your oven, until you can prink with a knife and it comes out clean. Be careful not to burn the upper part, you can cover it.
This cake is dense and indulgent, really buttery, that's why it needs a slow and long baking. 
Frosting is completely optional, the cake is perfect with or without frosting, but you know, cakes with frosting are always more beautiful.
If you want to freeze this ricotta cake I recommend you to do it before adding the frosting and take the cake out of the freezer at least 5 hours before serving.