EL MOLÍN DE MINGO, ASTURIAN CUISINE BY DULCE MARTÍNEZ
If you visit Asturias, and you're looking for high-quality Asturian cuisine, El Molín de Mingo and their "arroz con pitu de caleya" (rice with free-range chicken) is a must.
Dulce Martínez, who knows perfectly well what traditional Asturian food is, has transformed an old mill (molín in Asturian, her grandfather Mingo's old mill) into a must-visit Asturian restaurant for fine cuisine lovers.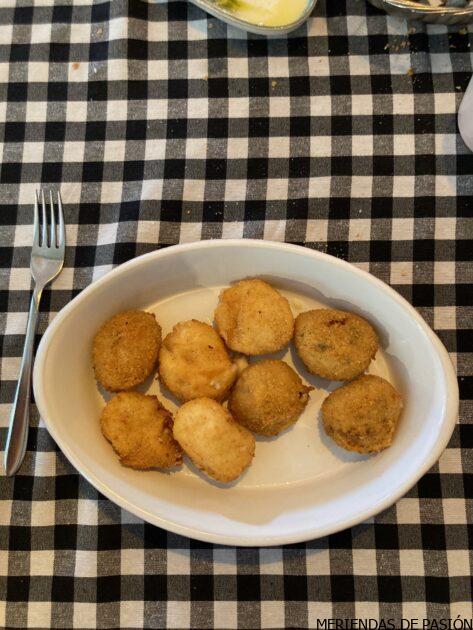 FIRST OF ALL: HOW TO GET TO EL MOLÍN DE MINGO?
NO GPS!
You must take the N-634 (Arriondas-Ribadesella) and take the "Peruyes" exit.
El Molín de Mingo's surroundings are the rural Asturias, where you can enjoy its views and its nature.However, keep in mind that this restaurant is located in the middle of the Asturian  mountains, and there are many curves on the way to the restaurant and very importante: do not use GPS, is not accurate here.
Drive with enough time and a calm attitude enjoying the green mountains in this Northern Spain corner. 
It is essential to make a reservation in the restaurant, and it is recommended to do so well in advance, especially during peak seasons. They only open for lunch, and their reputation precedes them.
Lastly, my anecdote , check the schedule of the Vuelta Ciclista a  España (Cycling Tour): I visited this restaurant during the stage in Ribadesella of the Vuelta Ciclista, so I arrived for a late lunch around 4:30 PM after watching "La Vuelta" live, but they were very kind with me and served me the whole menu and even coffee in their patio.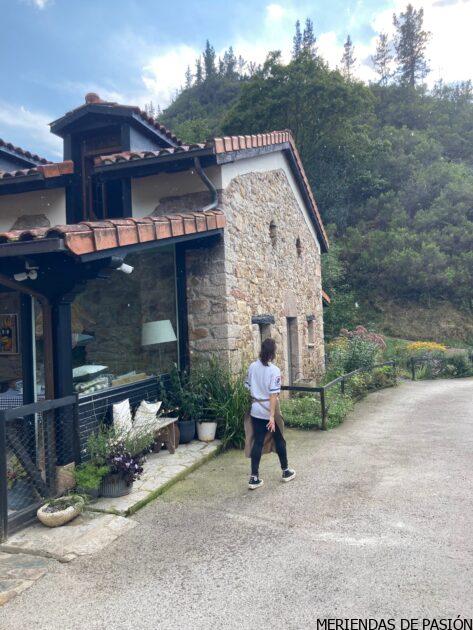 DULCE MARTÍNEZ, CHEF AT EL MOLÍN DE MINGO
Dulce Martínez is a great chef who has been recognized on numerous occasions. For example, in 2021, she appeared on the list of the 100 talents defining world cuisine and representing Asturian cuisine.
Dulce was nominated to be part of this list of the 100 talents of world cuisine by the gastronomic publication "Today's Special" by the chef Jose Andrés, who also has Asturian roots (his parents are Asturian, but he grew up in Catalunya).
Furthermore, El Molín de Mingo has been awarded with a "Sol" by the Repsol Guide, repeating the recognition in 2023, 2022, and previous years, and it is included among the "Bib Gourmand" in the Michelin Guide for its good  quality-on a budget food.
You will read a thousand times on social media that Dulce Martínez is Nacho Manzano's wife, one of the best chefs in Asturias. Undoubtedly, it is a family dedicated to gastronomy, and all its members deserve recognition.
The cuisine of this restaurant, located in Peruyes, Ribadesella, takes care of using local Asturian products. On their menu, you can find "fabes" (Asturian beans used to make "fabada," a traditional dish).
In addition to "fabes" (not always available on the menu), you can enjoy quality Asturian products such as Gamoneu cheese, rice pudding, fresh fish from the Cantabrian Sea, or "pitu caleya" (free-range chicken).
THE ASTURIAN MENU: TRADITION AND INNOVATION
Keep in mind that the menu at El Molín de Mingo changes according to seasonal products and, of course, chef decisions. However, here are some of the dishes I have tried: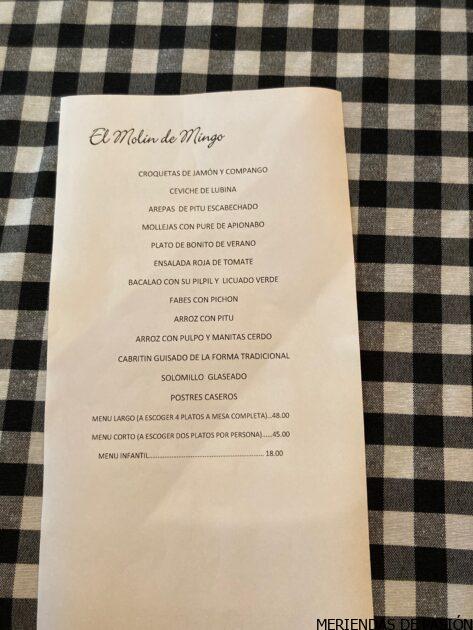 ARROZ CON PITU CALEYA (RICE WITH FREE-RANGE CHICKEN)
El Molín de Mingo is known, among other things, for serving the best local speciality in Asturias "Arroz con Pitu Caleya".There is no literal translation for this dish; you have to taste it, as is usually the case with good dishes, to discover that its taste comes from the quality of product. In this case, the "pitu caleya" chickens.
Explaining what a "pitu caleya" means is not easy, but I will try to explain it in my own words: they are free-range chickens that are not fed with animal feed but with corn, grass and whatever they find in the field while they walk around freely.
Pitu caleya's meat is dark, tender, juicy, with an intense flavor that, in my opinion, is closer to stewed meat than what we understand as supermarket chicken.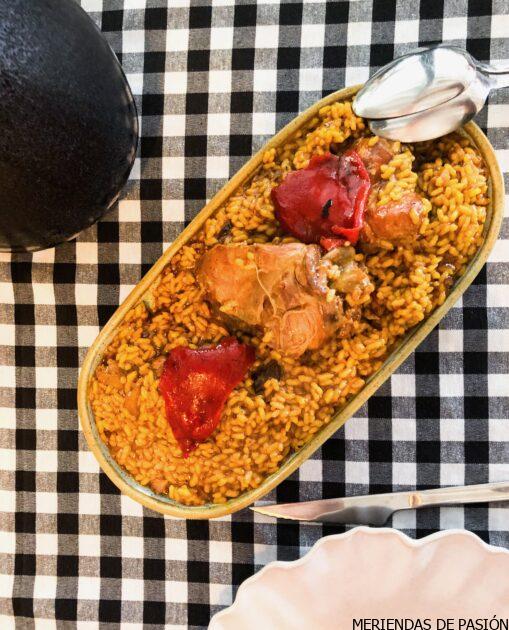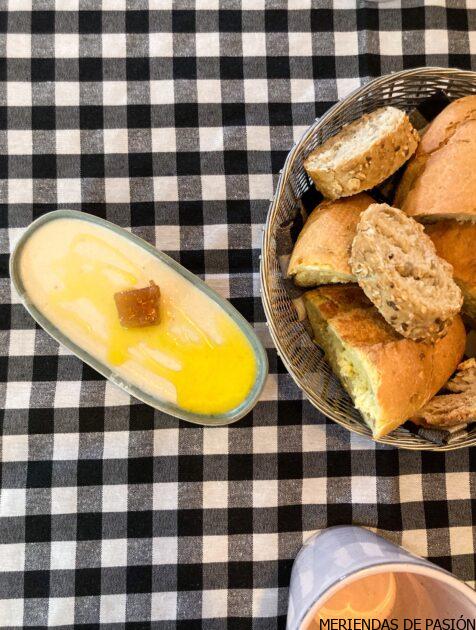 FRESH FISH FROM THE CANTABRIAN SEA
In their kitchen, the fish of the day always changes according to the season and is always prepared with respect for the product, such as this cod with its pil-pil sauce and green liqueur or the tuna sashimi with citrus. 
SAVE ROOM FOR DESSERT
If you are dessert lovers, make sure to save room: the creamy Asturian rice pudding at El Molín de Mingo its as good as my grandma's rice pudding, and that's a lot!
For those who prefer more innovative desserts, I also recommend watching the video of their mango sorbet with local hazelnuts cookie crunch that was really surprising. 
WHAT'S BEST ABOUT EL MOLÍN DE MINGO?
The kindness of the staff, who didn't have any issues with us arriving late for lunch due to the cycling tour, and the quality of all their dishes, from the appetizers to the desserts.
PRICE AT EL MOLÍN DE MINGO:
€40-60 per person, excluding beverages.
We paid €100 including coffees, but we didn't have wine.