MANGO LIME AGUA FRESCA
I have a huge weakness for Mexican food. Every time I have lunch on a mexican restaurant I love the hundreds of spicy, acid and sweet flavors and how they combine. 
One of the virtues of Mexican gastronomy are their drinks, perfect to refresh our summer days on this hot summer. 
In this case I tried to prepare an agua fresca, that is basically use fresh fruit to prepare a refreshing and delicious drink with lots of ice. In my case I prepared it for a breakfast with some friends and we all loved it. It's really easy to prepare and the perfect touch for a special breakfast-dinner.
The recipe ingredients are lime and mango juice. If you have the opportunity to use fresh mango and a nice blender it would be delicious, but if it's not mango season or you can find, packing mango juice could be an option.
My inspiration for this recipe comes from the aguas frescas recipes on the book Tacos Gourmet, an amazing book with Mexican inspired recipes.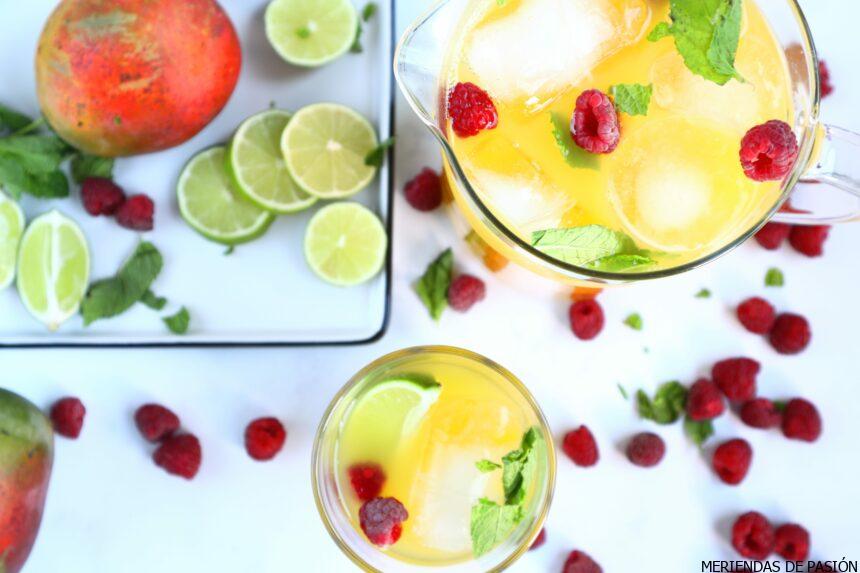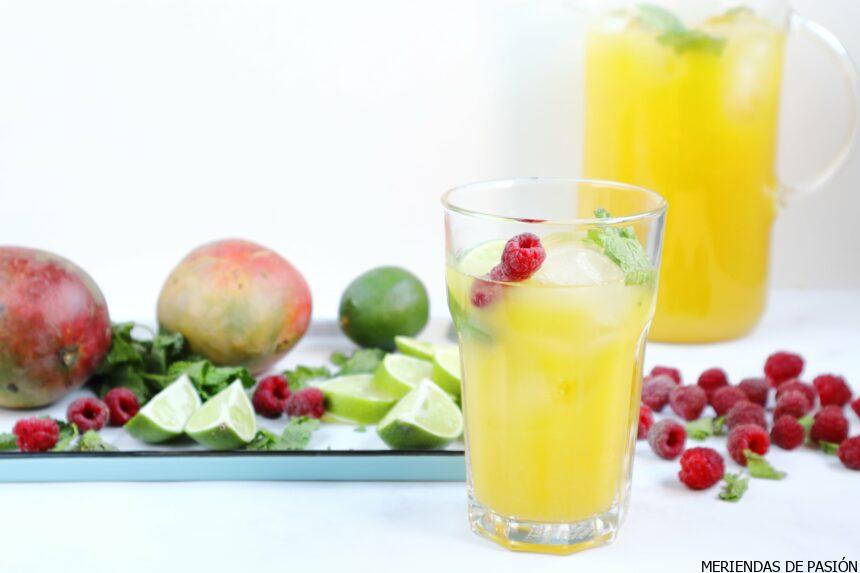 Mango lime agua fresca
Ingredients
3

cup

Mango juice

3

cup

Sparkling water

2

Limes juice

Mint

1

tablespoon

Cane sugar

Or swettener

Ice

A lot of ice

Fresh fruit

To decorate
Instructions
First of all, we must prepare our mango juice peeling or mangos and using our blender, set aside.

Prepare two limes and set aside.

Mix the mango juice and the sparkling water. 

Add the lime juice and a tablespoon or sugar or sweetener (you can add more if you like it sweeter).

Stir all the ingredients. 

Add ice and some fresh fruit and serve fresh, you will love it!