FRENCH TOAST
To prepare a good breakfast with fresh fruit and french toast its the perfect idea. We will just need 10 minutes to indulge ourselves. 
Like pancakes, french toasts are "the recipe" for our morning or evening brunch, and what is better, we will use ingredients that we always can find easily on our fridges, like milk and eggs. 
To enjoy even more, you can use a good brioche or homemade bread. I used a pumpkin bread that you will find on the next weeks in the bread section in Meriendas de Pasión. 
In any case, the type of bread you have at home will be good enough for this recipe. These french toast, apart from delicious, are an excuse to consume the bread you already have at home. Thanks to David Levobitz's blog I learned that are the perfect excuse to improve your panettone leftovers on your pantry. Again, I inspired myself on his recipes to prepare my french toasts.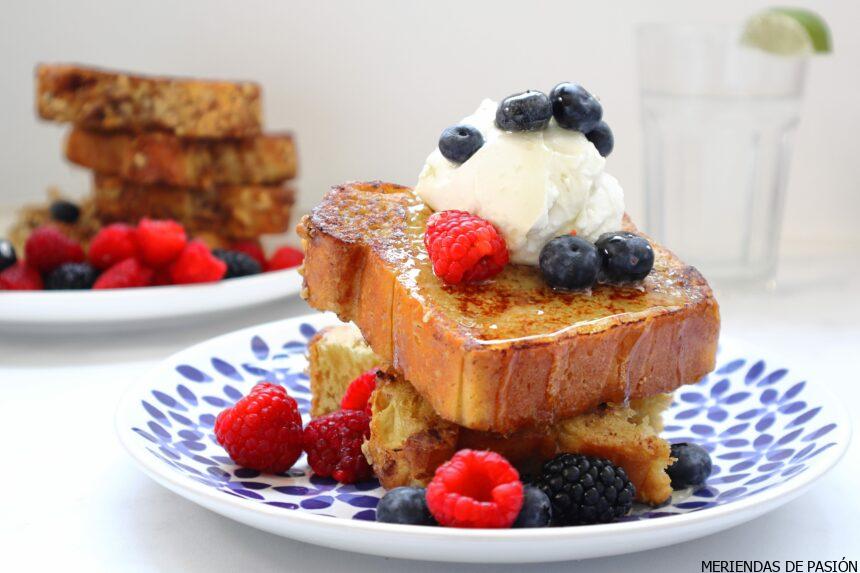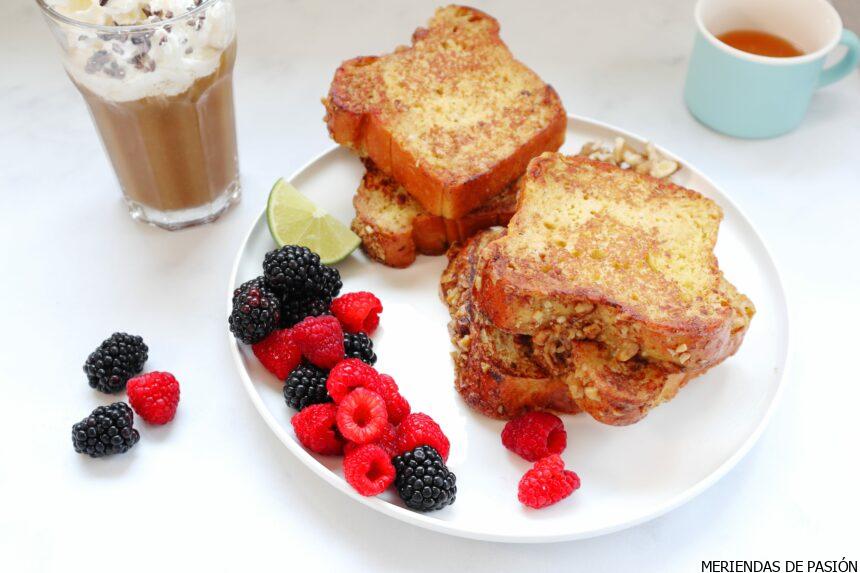 French Toasts
Ingredients
2

unit

Eggs

6

tablespoons

Milk

1/4

tablespoons

Vanilla

1/8

tablespoons

Cinnamon

1 pinch

6

slices

Bread

1,5 inches thickness

Butter or olive oil to grease your pan
Sides (optional)
Fresh fruit

Cream cheese

Maple syrup
Instructions
Cut your bread into 4 cm slices ( 1, 5 inch).

Whisk 2 eggs with the 6 milk tablespoons, cinnamon and vanilla.

Grease your pan with some butter.

Cover both sides of each bread slice with the egg and milk mixture with vanilla and cinnamon.

Toast the bread on the pan until it browns.

Serve warm with fresh fruit, cream cheese and maple syrup.