HOMEMADE SAVOIARDI (LADYFINGERS)
Homemade savoiardi are all that you need to prepare the best homemade tiramisu you have ever tasted. 
Savoiardi's are thought to come from the XV Century in Italy. They were prepared for the French King during a visit he made to the Saboya's Duke in Italy, in order to impress him.
Of course, you can buy ladyfingers in the superare and prepare your tiramisu with them, but this recipe really fast and easy to bake, they worth the effot, you can double quantities and enjoy your homemade tiramisu and some homemade ladyfingers with your coffee. You will love the result, homemade saoiardi are tender and soft, freshly baked are delicious.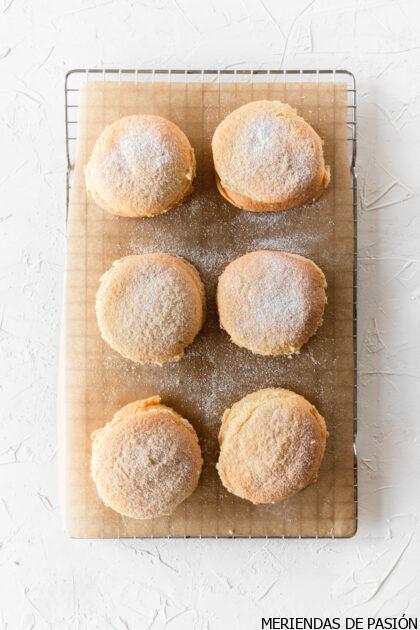 Homemade savoiardi's ingredients are easy to find in your pantry: eggs, sugar, flour, vanilla and a pinch of baking powder. Is one of that recipes that you can bake without a lot of planning. 
Do we need pipping bag to prepare ladyfingers or savoiardi?
Yes, a pipping or pastry bag will allow you to form your savoiardis, but do not panic if you are not an expert pastry chef, you will jus form your savoiardis on the baking tray , and they don't have to be perfect or with completely the same shape. They will be delicious and look yummy anyway.  I used a 20 mm shape. 
Could I use Thermomix or Kitchen Aid to prepare the ladyfingers?
Yes. We will beat the egg whites until they form  peaks, we can use Thermomix or Kitchen Aid.
Do we use baking powder to prepare homemade savoiardis?
Yes. Some Spanish "bizcohos de soletilla" recipes doesn't have bakingpowder, but he savoiardis Italian recipe I like does have a pinch of baking powder and a pinch of vanilla. 
All the recipes need to form yaks with the white eggs to achieve the tenderness that makes the tiramisu irresistible.
How to preserve the savoiardi?
Of course you can freeze them when they are already baked and enjoy them whenever you want.
Once you have baked your homemade savoiardis don't fogger to visit the Italian tiramisu recipe, you will love it.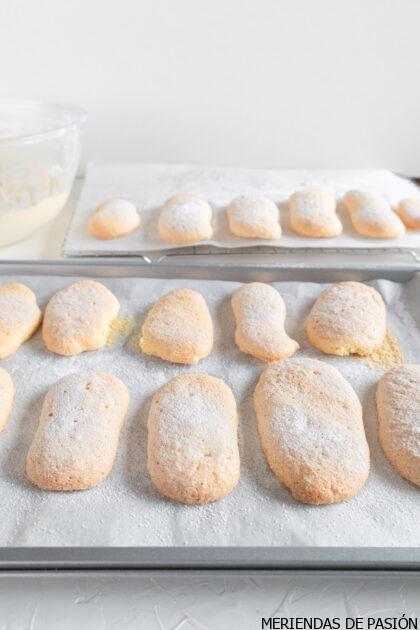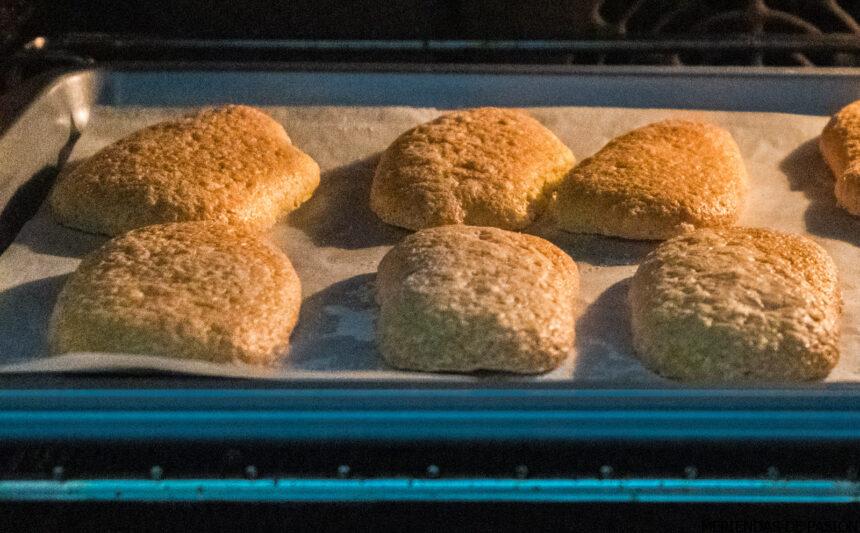 Homemade Savoiardi
Equipment
Oven

Whisk or kitchen robot (optional)
Ingredients
3

unit

Eggs

Separate egg whites and yolks

3/4

cup

All purpose flour

3+1/2

tablespoon

Granulated sugar

1

teaspoon

Baking powder

1

pinch

Salt

1

pinch

Vanilla

Confectioner's sugar

To dust
Instructions
First of all, prepare with baking paper or grease the baking tray you are using.

Separate the egg whites and yolks. 

Beat the egg whites until the form peaks and have a firm texture. You can do it by hand or with a whisk or kitchen robot.

Use another bowl to mix the egg yolks and sugar until you have a nice texture because the sugar has incorporate to the mix. 

Add the sifted flour, baking powder and salt to the egg yolks and sugar mix and whisk again.

With the help of a spatula incorporate the mix to the egg whites gently. You will have a fluffy texture.

Preheat the oven 345º Fahrenheit (180ºCelsius). 

Fill the pipping bag with the batter with a big muzzle (I used a 20mm one) and form the savoiardis on the baking tray. They will rise, there must be some space between them. 

Dust with confectioner's sugar.

Bake for 10-15 minutes, until they brown.