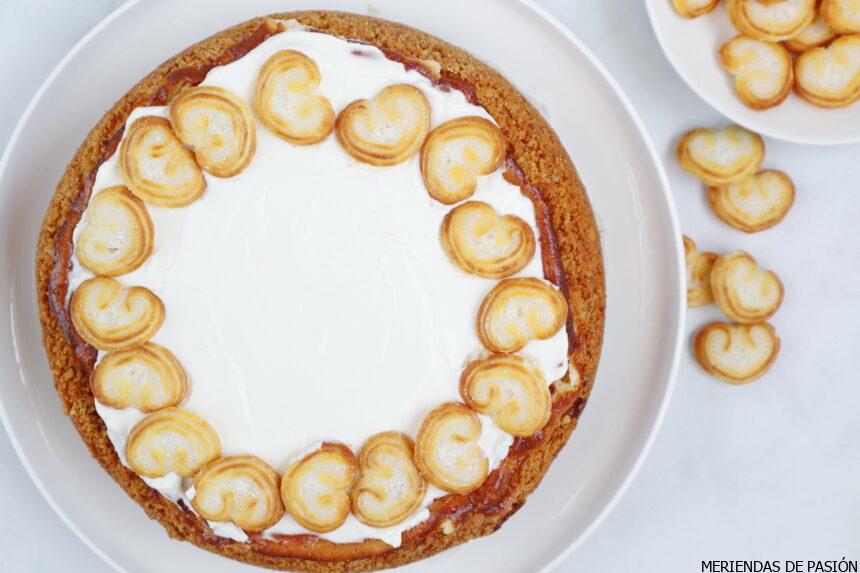 LITTLE HEARTS CHEESECAKE
Do you like Little Hearts Cookies? I loved the Spanish version called "Galletas Princesa" when I was a child. The other day I saw them in the supermarket and of course, I thought I need to  bake something with them. 
I read about these biscuits and they were baked in Basque Country by the Spanish brand called Artiach, but, what a surprise! In India they have their Little Hearts ones baked by Britannia Company. Unfortunately I can't taste both right now to tell you if there is any difference in the flavor, but for sure I will like both. 
About our recipe, I was thinking about any easy and fresh dessert. A friend recommended me to taste a semmifredo, I promise I will. There are many good recipes to prepare with this biscuits.
Finally, I baked this cheesecake with a touch of lemon that gives it an amazing flavor with our buttery Little Hearts biscuits that its sooo good. You have to taste it! Of course, we will use our Little Heart biscuits to prepare our cheesecake crust, they are crunchy and really tasty as cheesecake crust.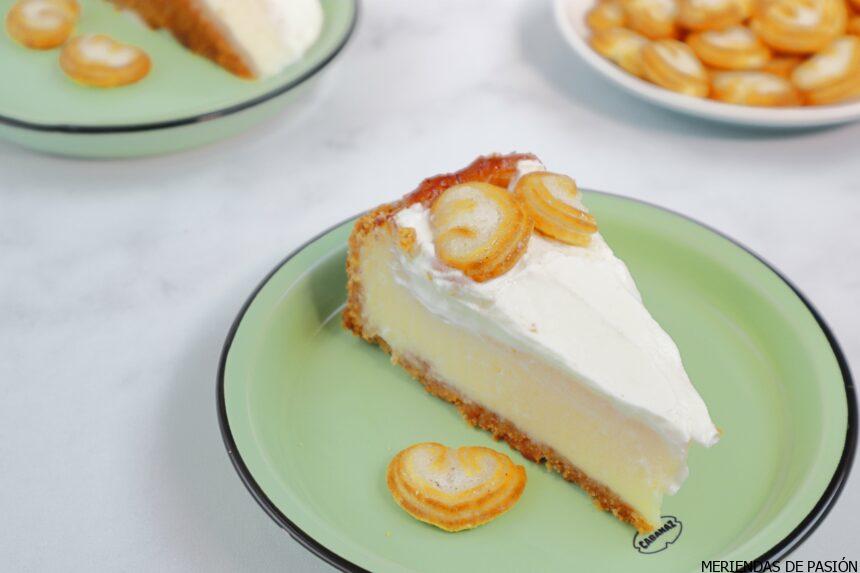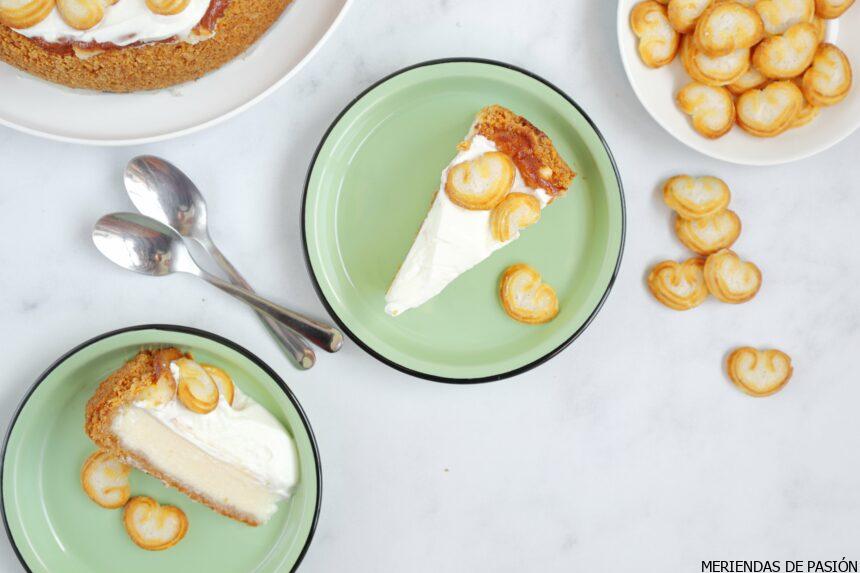 Little Hearts cheesecake
Ingredients
Cheesecake Crust
200

g

Little Heart biscuits

6 x 34,5 small packets

1/2

cup

Butter
Cheesecake
11

oz

Cream cheese

As Philadelphia

7/8

cup

Granulated sugar

2

tablespoon

Cornstarch

3

units

Eggs

1

unit

Egg yolk

1

tablespoon

Vanilla extract

200

g

Creme fraiché

1

teaspoon

Lemon juice

1

pinch

Salt

1/4

teaspoon

Vinegar
Frosting (optional)
6,9

oz

Cream cheese

As Philadelphia

1/2

cup

Full fat cream

5

tablespoon

Confectioners sugar

Little Heart biscuits to decorate
Instructions
First we prepare our cheesecake crust, we ground up our Little Hearts biscuits. We can do it by hand or with our kitchen robot. The biscuits are very crunchy so will be easier with kitchen robot. 

We melt 100 g of butter and mix it with the grinder biscuits. 

Prepare your mold with baking paper or grease ir and place the crust. You can use a glass to press the crust into the pan and over the edges. 

To prepare the cheesecake mix the creme fraiché with some drops of vinegar, a pinch of salt and a lemon juice teaspoon and mix it.  

Now add the cream cheese and mix it low until you have a smooth texture, do not overmix.

Add 3 eggs and 1 yolk, 1 teaspoon vanilla extract, sugar, cornstarch and mix all together. 

Preheat your oven 392º Fahrenheit (200º Celsius). 

Bake the cheesecake for 1 hour, depending on your oven. 

Let your cheesecake cool for 2 hours room temperature before serving, or 1 hour room temperature or 1 hour into the fridge. 

Prepare the cheese frosting mixing the cream cheese, full fat cream and confectioners sugar until you have a smooth frosting similar to heavy cream. 

Place the frosting on top of your cooled cheesecake and decorate it with Little Hearts biscuits. You will love the acid cheesecake with sweet frosting and crunchy biscuits.
Cream cheese frosting is optional. In my opinion, it's beatiful on top of the cheesecake, the white color combines with our Little Heart biscuits. Also the sweet  frosting it's delicious with the lemony cheesecake.
To prevent your cheesecake from cracking you can bake it with a water recipient into your oven and, when the cheesecake will be already baked, let it cooling into the oven for half an hour before letting it cool room temperature.
If you're looking for more cheesecake recipes, here you'll find more.