GARLIC HERB TWIST BREAD
The worst part on this recipe, wait until it cools to eat your tasty bread. 
This homemade bread recipe is tender, savory and really addictive. When you will notice the herbs and garlic scent from your oven you will notice how hard the waiting will be. 
We all agree about how good it's to bake homemade bread, but in this case the fresh herbs and garlic butter gives this recipe an amazing flavor and smell. 
You can enjoy this bread with cheese or any ingredient you like, but as always happens with good bread, you won't need to! 
To prepare the garlic and fresh herbs butter it's really easy. You can use any blender or kitchen robot to grind your fresh herbs (as basil or chive) with garlic and if you want some crushed chillies to add the spicy touch.
To prepare this recipe I inspired myself in the Twisted garlic bread by Halfbakedharvest, a really good blog with amazing recipes.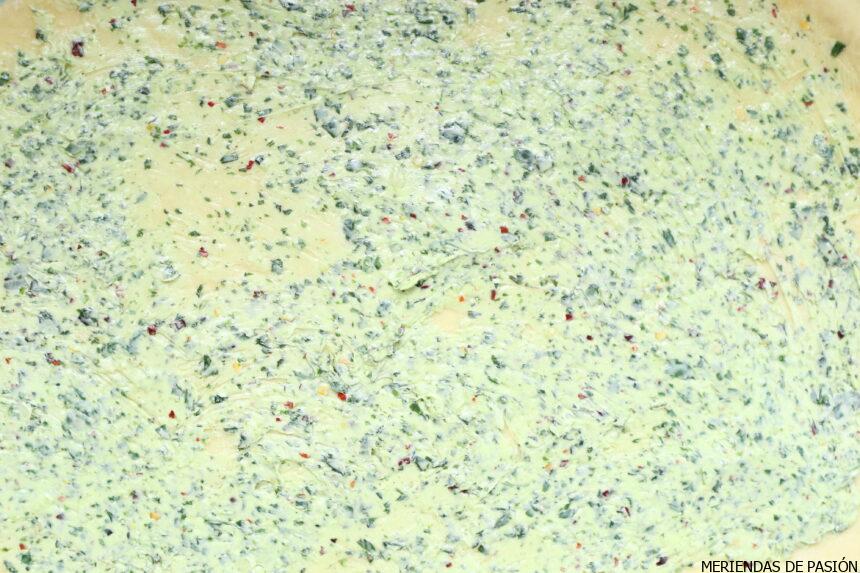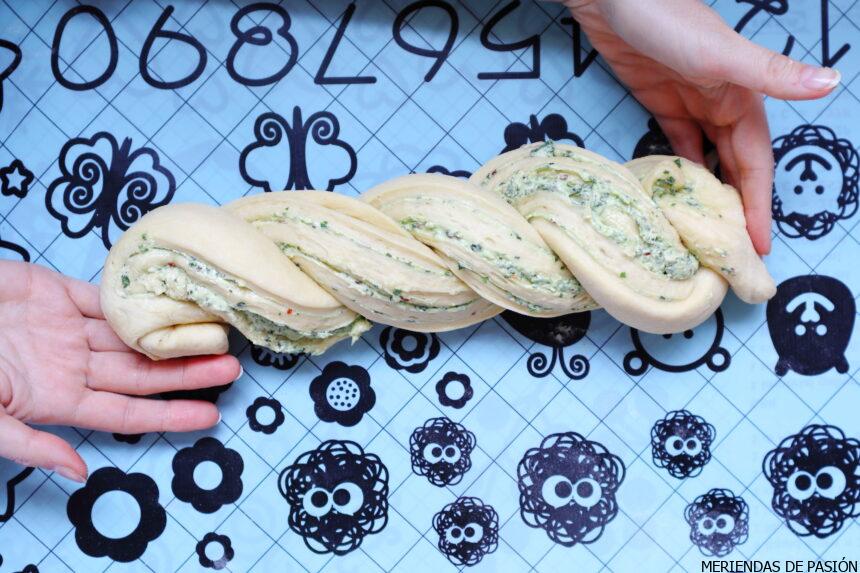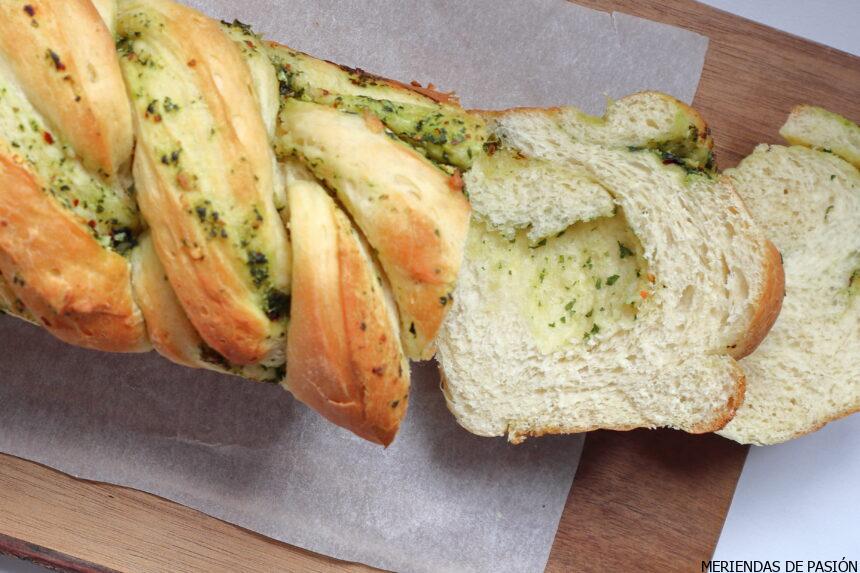 Garlic herb twist bread
Notes
INGREDIENTS:
Bread:
-70 g whole milk, warm. (3/4 cup)
-5 g instant yeast or 15 g fresh yeast. (2+1/2 teaspoons instant yeast)
-1 teaspoon honey.

 
-3 eggs.
-440 g bread flour. ( 4 cups)
-1 teaspoon salt.
-20 g butter room temperature.

 

(1+ 1/2 tablespoon)
Garlic & Herbs Butter:
-60 g butter. (4+ 1/2 teaspoon or1/2 stick)
-1/2 cup fresh basil (or any herb you choose).
-1/2 cup chive.

 
-1 garlic clove.
-1/2 teaspoon chili flakes.

 
INSTRUCTIONS:
1. Combine the warm milk, instant yeast and let it rest for some minutes (you won't need this step if you use fresh yeast).

 
2. Now you can add the honey teaspoon, the eggs, bread flour and salt and start kneading with your kitchen robot or by hand.

 
3. When all the ingredients are perfectly combined, add the butter room temperature (20 g).
4. Keep kneading until you have a dough that doesn't stick on your hands.

 
5. Place the bread into a bowl and let it rot for 1 hour covered with film.

 
6. To prepare the butter blend the garlic and fresh herbs you will use and the chili flakes. Once your ingredients are crushed and the garlic and mix it for one minute.

 
7. Let your garlic and herbs butter at room temperature.

 
8. Knead your bread by hand for one minute and extend it forming a rectangle with a rolling pin.

 
9. Spread the garlic butter on top of the bread.

 
10. Roll the bread and cut it in half lengthwise. Cross the bread over each other and place it into a mold. You can form it on the way you choose. I recommend to use a molt, make this step easier.

 
11. Let the bread rise for 1 hour.
12. Bake it for 30 minutes 180º Celsius (356º Fahrenheit)
13. Let it cool over a rack and enjoy!
Of course you can prepare more garlic and herbs butter and enjoy it with any meal, it's sooooo good and I love the spicy taste if you add some chili flakes.