CHIA AND COCONUT MILK PUDDING
This chia & coconut milk pudding its a fast and refreshing recipe perfect for summer days.
I know, calling this pudding a "recipe" its maybe too optimistic. The most difficult thing we will do is basically mix everything, let it cool and enjoy.
Nowadays, all the ingredients like chia and coconut milk are easy to find and very very healthy. There are no  excuses not to prepare it: you won't have to use your oven, and in addition, this recipe it's sugar free, non-dairy and gluten-free! 
I recognize am a bigger fan of sugar, and pastry in general, but sometimes its good to indulge ourselves with healthier recipes. 
The coconut milk provides an amazing creamy texture to this recipe, and cooling it for some hours will make this pudding even more refreshing.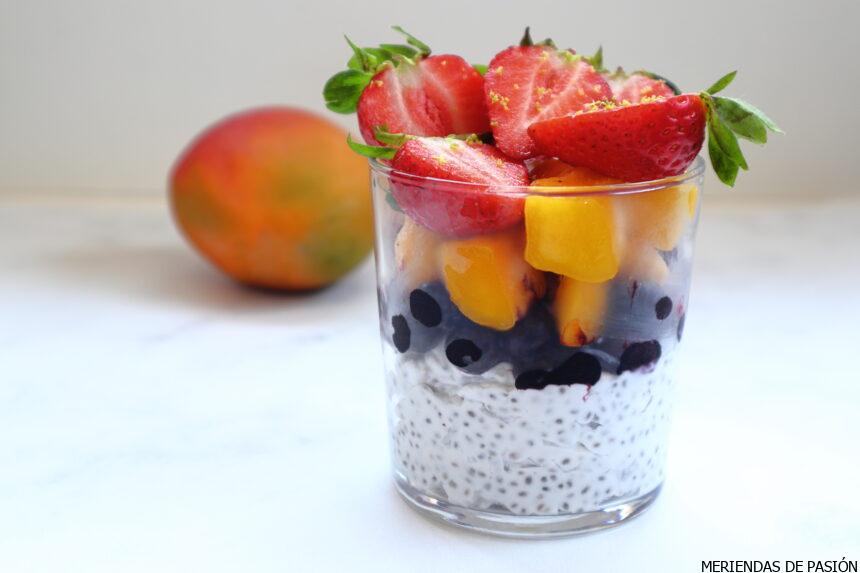 Chia and coconut milk pudding
Ingredients
3

tablespoon

Chia seeds

1

cup

Coconut milk

Mango

Fresh or frozen blueberries

Strawberries

Lime zest
Instructions
Use a glass recipient to mix your chia seeds and coconut milk. It's important to shake your coconut milk before serving. 

Stir and cover the chia seeds and coconut milk and let it cool overnight into the fridge. A lid recipient could be really useful. 

Take your chia pudding out of the fridge, add your fresh fruit and lemon zest and enjoy.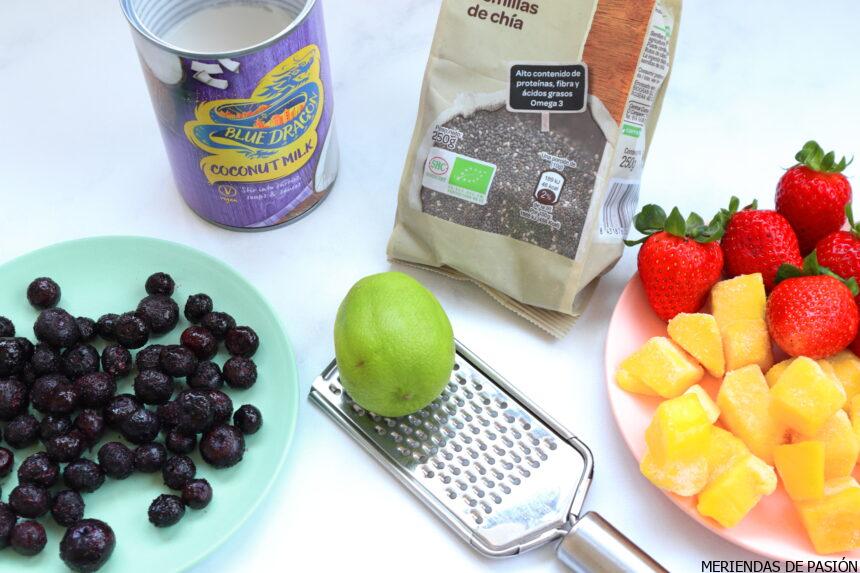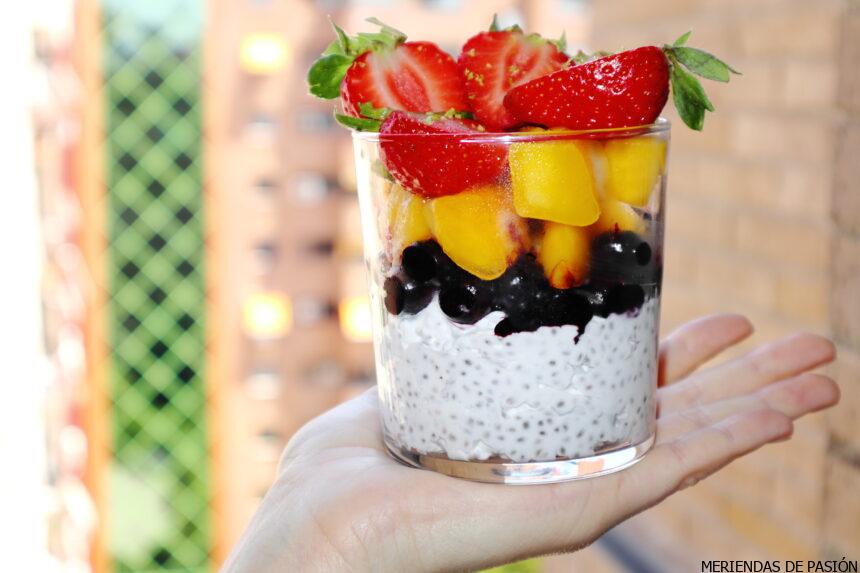 If you like you can add some maple syrup or sweetener to this recipe. I just add a little at the end to decorate, you choose.