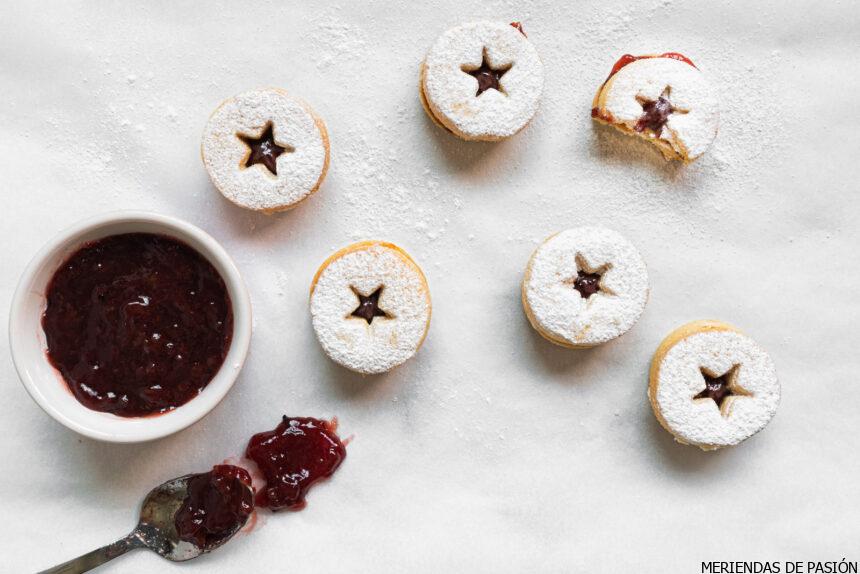 CHRISTMAS COOKIES
Are you looking for easy Christmas recipes? These almond Christmas cookies with jam, also called linzer cookies, are perfect for every season, but they are beautiful for Christmas and really easy to bake.
Is not a secret that I am a real almond lover. If you have food processor you can prepare your own good quality almond flour, or you can buy any good one and you will have delicious cookies.
This recipe is perfect for a homemade baking with people afraid of baking or even children. They will enjoy how pretty and easy to make these cookies are. You will only need some cookie Christmas cutters if you like them and you can fill them with red jam.
The original recipe is from Anna Olson. As you probably know she has a really good TV program that we can watch on many different countries and enjoy her recipes. The recipe is made with cake flour. If you can just find all-purpose flour, you can substitute in this recipe 3 tablespoons of all-purpose flour and add 3 tablespoons of cornstarch. 
If you have any doubt with the recipe let me know on your comments and I'll be happy to help.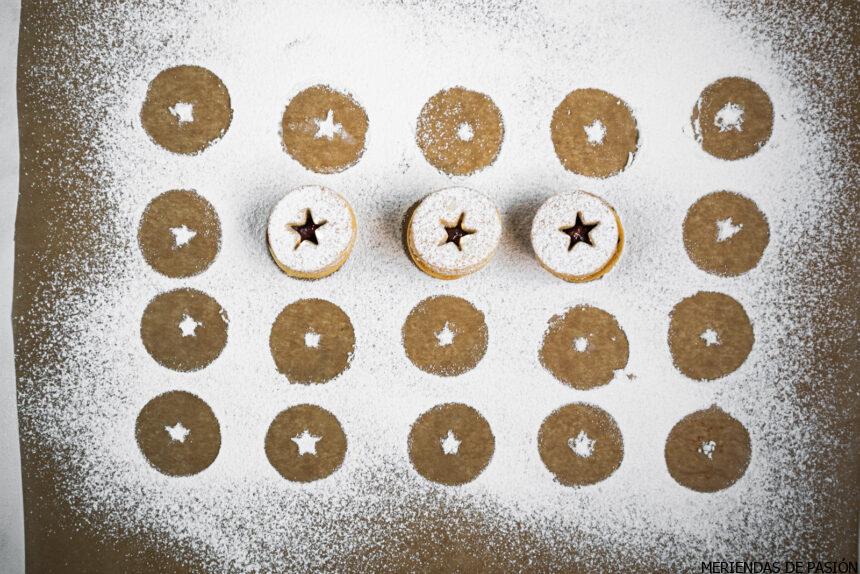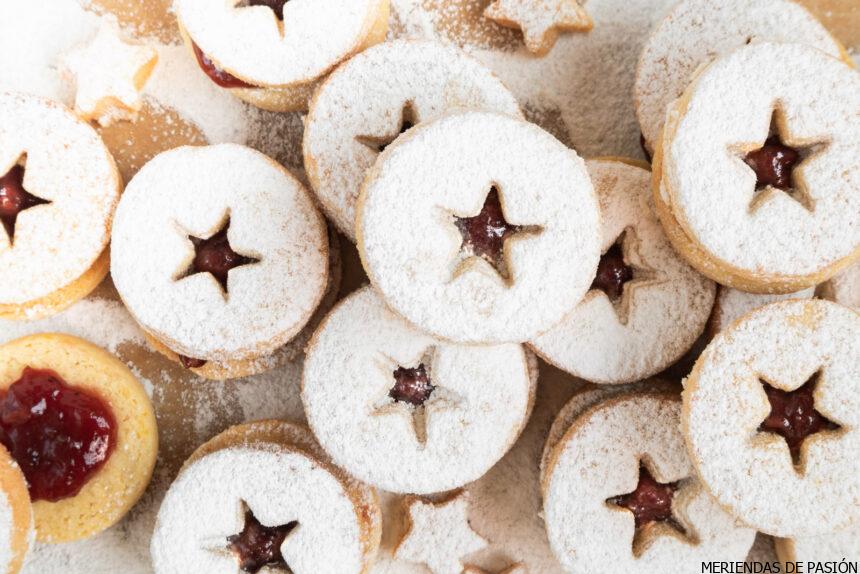 Christmas Cookies
Ingredients
1

cup

Unsalted butter

Room temperature

1+1/2

cup

Confectioner's sugar

And some to deccorate

4

units

Egg yolks

1

tablespoon

Lemon zest

1/2

teaspoon

Vanilla extract

3/4

cup

Almond flour

3

cup

Cake flour

1/4

tablespoon

Baking powder

1/4

tablespoon

Salt

Strawberry or cranberry jam

Optional
Instructions
First mix the room temperature butter with the confectioner's sugar. We can mix it by hand or with a stand mixer, until we have a smooth texture.

Add the 4 egg yolks, vanilla extract, lemon zest and mix again.

Now you can add the cake flour, almond flour, baking power and slat and mix until you have your cookie dough.

Let the dough chill for 1 hour or overnight into the fridge covered. This way will be easier to form your cookies. 

Extend the dough with a roll on a surface with flour and using a cookie cutter from your cookies.

Plan your cookies on your cookie tray or oven tray. You can use some baking paper too. 

Preheat your oven 356º Fahremheit (180ºCelsius).

Bake for 10-15 minutes, until they brown.

Let them cool, fill them with jam and decorate with confectioners sugar.
You can keep the cookie dough into your fridge for some days, and even freeze it for some weeks until you need to bake it. 
For sure you would have realized that this recipe is perfect to give as a homemade Christmas present. I've never met anybody that doesn't like these cookies.