CARROT AND ORANGE CAKE
This carrot and almond cake is perfect por this carrot and citrus fruits season.
I recognize that I am making an effort to be more conscious about the ingredients I should use in every season, especially fruits and vegetables. 
Part of this change is because I've met an amazing blog called Cultivando en Casa where they  help you finding the best ways to cultivate fruits and vegetables at your home and always help you finding seasonal products. 
Talking about carrots, just in case you are thinking about cultivate them at home, you can do it all year long and you can have your harvest in a water big bottle, they explain you how. Meanwhile, I will take advantage of the carrots with this carrot cake recipe.
I inspired myself in classic American recipes books and blogs where carrot cake is a must, like this Carrot Cake with Pineapple and Pecans (Amish Recipe) from amish-heritage.org
Before you start baking, just warn you that this recipe is pretty enough for at least 6 people, you can bake two bread molds or one big and a half. if you are looking for a snack for 2-3 people you can bake half the recipe.
If this is the first time you cook carrot cake, remind you two basics: the grated carrot is made with raw carrot. About the carrot pure, you must boil or roast the carrots, drain them very we'll and prepare some puree with them.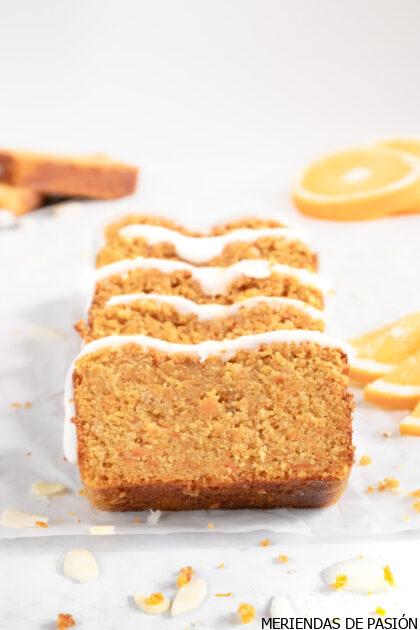 Carrot and orange cake
Ingredients
5

unit

Eggs

1

cup

Granulated sugar

1

cup

Brown sugar

2+1/2

tablespoons

Honey

1+1/4

cup

Butter

Non salted

2+3/4

cup

All-purposed flour

1+1/3

tablespoons

Baking powder

As Royal

1+1/4

cup

Almond flour

1

pinch

Salt

2

cup

Grated carrot

3/4

cup

Carrot pureé

1

unit

Orange zest

1

pinch

Cinnamon

1

tablespoon

Water

Frosting (optional)

1+1/2

cup

Confectioner's sugar

Frosting (optional)

2

tablespoons

Orange juice

Frosting (optional)
Instructions
Whisk together, by hand or with a kitchen robot, the eggs, honey, granulated sugar and caster sugar.

Add the melted butter. You can melt it on your microwave for 10 seconds and repeat if necessary. 

Add the flour, baking powder and keep mixing the batter.

Next, you can add the salt, cinnamon and almond flour and mix all the ingredients together. 

Finally, with a spatula, add the carrot puré and the grated carrot. 

Grease your molds or prepare them with baking papered preheat the oven 356º Fahrenheit (180ºCelsius).

Fill your mold 3/4 with the carrot cake batter.

Bake for 25-35 minutes, depending on the size of the mold and your oven. You can until you can prink with a knife and it comes out clean. Be careful not to burn the upper part, you can cover it.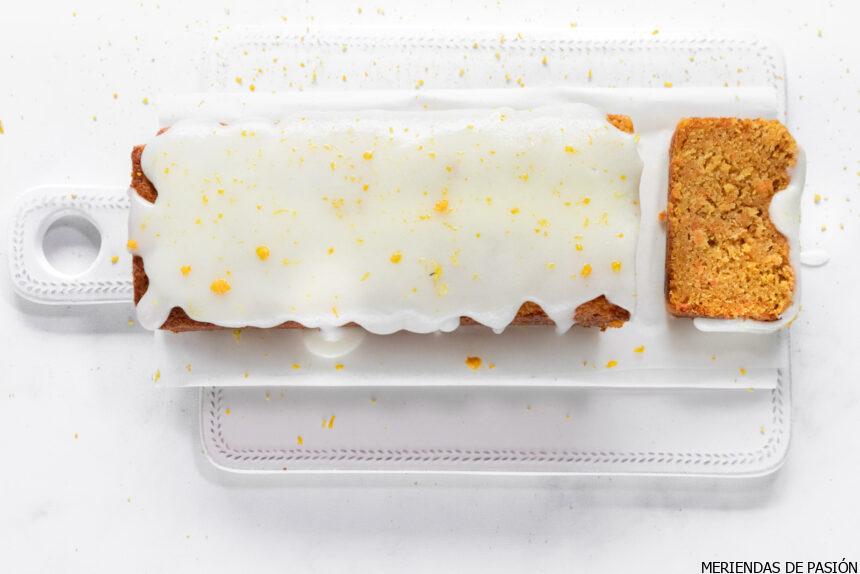 You can freeze the carrot cake without the frosting and enjoy it on any time.
Frosting is completely optional in this recipe, the carrot cake is sweet enough without the frosting, you can prepare it or not depending on your preferences.
Just remind that the better almonds you will use, the better will be your cake (I love marcona almonds). Good quality almonds+orange+carrot is A-MA-ZING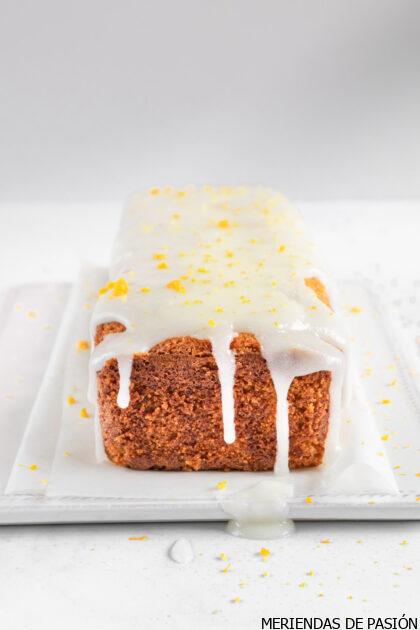 If you are a coffee and carrot cake lover like me, I recommend you this Carrot Coffee Cake recipe by Ottawa Mommy Club. You're welcome!